The filmmaker is amenable to indie screenings of this film by activist, educational or non-profit groups. From Nomad to Nobody is screening at Tibetan schools and settlements in India, for instance (with permission from the filmmaker) as part of presentations about the Tibetan plateau environment. Contact via email with details of your website, and data about potential screening (audience size, projection format details, possible dates).
At this time, we do not have DVDs for sale for private use. Currently, we offer the film on hand-stamped NTSC DVDs and Blu-ray disks for indie screenings and for evaluation purposes only. If you would like to plan a public screening within your community or for a special group, or to show the film at a college or high school, or purchase a library copy, please contact:
screening in…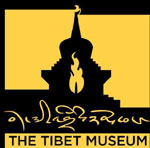 TIBET MUSEUM, Dharamsala, India:
on-going screenings as part of Tibet Awareness & Tibet Talks series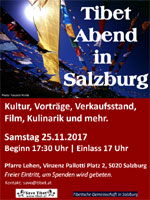 SALZBURG, Austria, November 25, 2017
Streaming, short version From Nomad to Nobody
At Tibet-themed mini film festival
BRATISLAVA, Slovakia, October 30, 2016
screening with Czech subtitles as part of a Tibet Film Festival
SAINT BONNET de CHAMPSAUR, Haute Alpes, France, October 8, 2016
Screening of 55-minute version with French subtitles as part of a two-day festival themed around shepherds of the Himalayas—with four films shown (the others about Ladakh, Pakistan, and Afghanistan).
SCHAFFHAUSEN, Switzerland, September 23, 2016
Screening of 55-minute version of Nomad to Nobody with German subtitles, hosted by TibetFreunde
Hong Kong Stand with Tibet, November 2-15, 2015
Himalayan Film Festival, Brisbane, Australia, August 29, 2015
BRISTOL, UK, Sept 13, 2013
—presentation for Bristol Tibetan community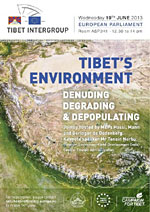 BRUSSELS, Belgium, European Parliament Building, June 19, 2013
Special presentation on Tibet's environmental and human rights problems, arranged by the Office of Tibet in Brussels, the UNPO (Unrepresented Nations and Peoples Organisation), and the International Campaign for Tibet. Keynote speaker Tenzin Norbu spoke about many issues concerning environmental degradation before screening the short version of From Nomad to Nobody. The audience of around 60 people included MEPs, MEP staffers, and journalists (including three Chinese journalists, one from the PRC Embassy).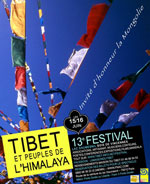 BOIS DE VINCENNES, Paris, June 15-16, 2013
Two-day Tibet and Himalaya festival organized by Tibet House in Paris. The annual festival draws thousands of visitors to relish unique Tibetan culture, art, music and dance, handicrafts and cuisine. Festival highlights included discussions on the preservation of Tibetan culture and identity, film screenings, lectures on Tibetan Buddhism, meditation and Tibetan medicine. As part of a presentation on Tibet's environment, both Meltdown in Tibet and From Nomad to Nobody were screened in short versions.
CORK, Ireland, April 24, 2013
Solidarity Bookstore screening From Nomad to Nobody + Meltdown in Tibet
YORK, UK, April 18, 2013
—screening by Tibet Support Group York
CANEJAN, France, April 5, 2013
Nos Amis de L'Himalaya staged a Tibetan night, with Meltdown in Tibet + From Nomad to Nobody screening in this town in the Bordeaux region. The soiree featured dinner prepared by a Tibetan chef.
PRAGUE, Czech Republic, March 4 + April 17, 2013
Screening as part of Potala Film Festival. From Nomad to Nobody appearing with Czech sub-titles.
Another screening at Zabreh, Moravia, on May 7, 2013.
POLAND, September-December 2012
—From Nomad to Nobody, subtitled in Polish, screening in 8+ cities across Poland via Tibet support group Ratujtybet.org
SCHAFFHAUSEN, Switzerland, December 4, 2012
—From Nomad to Nobody screening hosted by the Swiss-Tibetan Friendship Society, as a part of Shaffhausen Human Rights Days 2012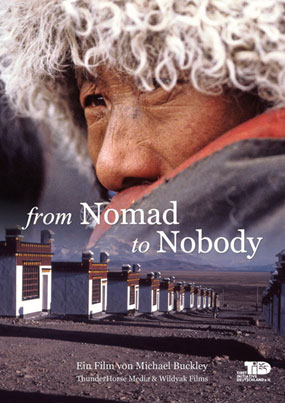 Poster for German voice-over version From Nomad to Nobody — screening at various venues across Germany in 2011 / 2012, as part of nomad awareness campaign by Tibet Initiative Deutschland.
ZURICH, Switzerland, June 29, 2012
presentation of nomad documentary at Songtsen House by Sascha Brunner. Another presentation hosted by Sascha Brunner in the town of Zug, 31 October, 2012, screening German-language version of From Nomad to Nobody.
GENEVA, Switzerland, March 17, 2012
From Nomad to Nobody presentation by Jean-Claude Buhrer as part of one-day conference on pressing issues in Tibet. Event staged close to the UN forum on human rights in Geneva.
TAIPEI, Taiwan, Feb 28-March 11, 2012
—Taiwan Friends of Tibet presentation: Tibet Culture Festival with films and live performances. Screening Chinese-language version From Nomad to Nobody, along with Meltdown in Tibet.
STAMFORD, Lincolnshire, UK, Feb 26, 2012
—Special event at Stamford Arts Centre, screening From Nomad to Nobody and Meltdown in Tibet, with panel discussions on the issues raised, with Pema Yoko (SFT UK), Alison Reynolds (International Tibet Network UK), and Tash Despa (maker of Channel 4 film, Return to Tibet). The filmmaker showed up for Q&A via Skype link.
KATHMANDU, Nepal, Feb 5, 2012
—at Indigo Gallery: joint screening of Nomad to Nobody along with Meltdown in Tibet.
PARIS, France, December 19, 2011
—special presentation at the town hall of the Mairie of the 11th arrondissement, as part of tribute to French Tibetologist, journalist and author Claude Levenson. Claude was a great fighter for human rights in Tibet. She passed away in December 2010. Her spirit lives on in her numerous books about Tibet—and in her biography of the Dalai Lama and her French translations of his books.
DURBAN, South Africa, Nov 28-Dec 9, 2011
—From Nomad to Nobody and Meltdown in Tibet screened several times during COP17 (UN climate change conference), presented by Tibetan Women's Association and Tibet Society of South Africa. The small Tibet group worked to counteract the large Chinese presence at COP17, where Chinese delegates are prone to claiming that dam-building reduces carbon emissions, and claim that removing nomads will save grasslands.
TORONTO, Canada, Oct 27, 2011
Rebels with a Cause: mini film festival at York University, covering global issues. From Nomad to Nobody screening under theme of "Indigenous Struggles," with panel represented by Students for a Free Tibet
BOSTON, USA, October, 2011
Brandeis University, Students for Tibet